Beth Ballard MPT, B.HKin.
Beth completed her Bachelor of Human Kinetics at the University of British Columbia in 2005 with a special interest in psychology and health promotion. She continued on to pursue physiotherapy at UBC and graduated in 2007 with a Masters of Physical Therapy. Beth began her career in public practice in Maple Ridge and gained experience in critical care, joint replacements, aquatic therapy and hand therapy. She later moved to Vancouver Island and spent four years in home and community care. Much of her focus was in home safety, falls prevention and chronic disease management such as Parkinson's, Alzheimers, Diabetes, and MS. Through her time working with the older population she has seen the benefits of movement and exercise and has developed a passion for working with individuals to improve fitness levels to help prevent physical decline and falls.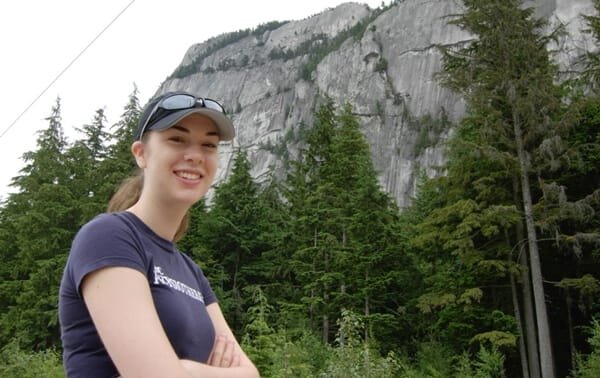 With her move to Cranbrook, Beth worked in the East Kootenay Regional Hospital in both outpatients and acute care treating a variety of conditions including joint replacements, fractures, falls prevention, strokes and other neurological conditions. Beth's current private practice includes manual therapy, soft tissue techniques, exercise, aquatic therapy, and patient education.  Her focus is on the geriatric and neurological population including stroke, Parkinson's, dementia, and MS.
Beth values the importance of lifelong learning and has continued to pursue courses in both orthopaedics and neurology. She has completed courses in Orthopaedics Division Levels 1 and 2 for upper and lower extremity, basic Bobath courses in stroke management, Total Joint Replacements and Hand therapy.  She has recently completed multiple courses in the NDTA method (Neurologic Developmental Treatment).  She is a certified PWR!Moves therapist for Parkinson's. 
When she isn't working, she enjoys spending time with her two boys and husband exploring the Kootenays. She especially enjoys gardening, camping, hiking and going to the local beaches with her family. Her hobbies include photography and yoga. She has spent the last few years using essential oils and enjoys incorporating their therapeutic properties into tissue healing and pain management in her physiotherapy practice.